We are back on the road - 3 on tour!
---

Sweden
We are on tour again! With dog and by bicycle through Europe from 2018 to 2019. 3 on Tour
3 on Tour: Images, Route, Logbook
We are in Umea at the moment!
Mungo already run on this journey 748 kilometer on his own feet!
The people in Northern Sweden are already preparing for the oncoming winter. Many cars are on spike tyres. Snow mobiles and snow clearing vehicles are ready to use. Summer houses are closed down. Snow is falling and temperatures of about -10 degrees in the night.
It is time for us to end our first leg of the journey and to head down south fast for warmer regions in Europe...
NEW SWEDEN IMAGES online: Northern Sweden


Sweden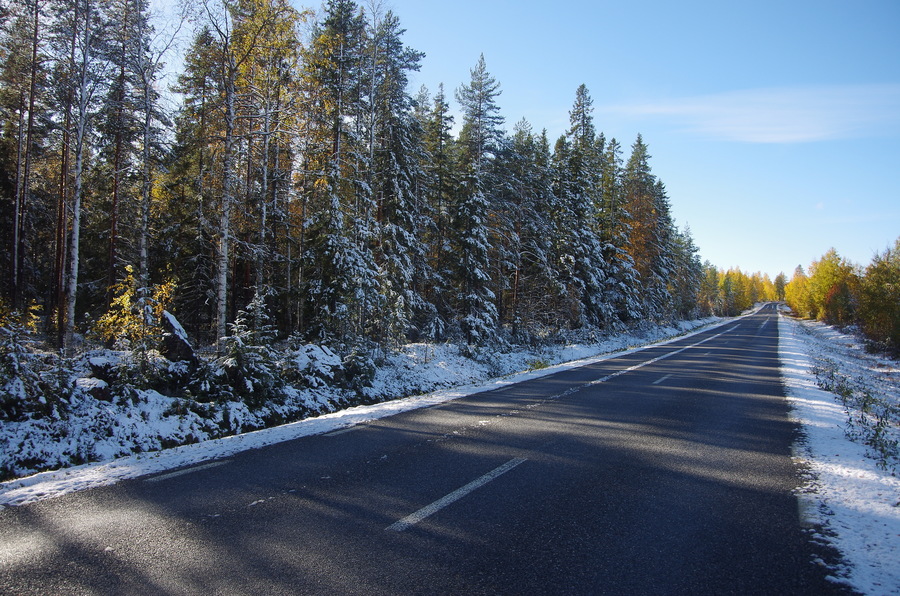 Sunny but cold day on the way to Umea (Västerbottens län, Sweden, October 2018)