On the Highlands
---

Mexico
On the Highlands
28197 km, Zacatecas (Zacatecas)
I like Mazatlan from the beginning. After leaving the ferry (coming from La Paz) we cycle through the old part of the town. Narrow streets, old houses, small plazas and cafes in spanish style. And also a very nice citybeach. Then we are heading off for the mountains. We take the awesome road to the highlands. The first to 2 days is a steady climb, but also on the highland we have a lot of up and downs. We in summary climbed nearly 6.000 meter with our bikes until we got to Durango. At the beginning we had some rain and fog But the weather improved, and we so had been able to see the great mountains scenery,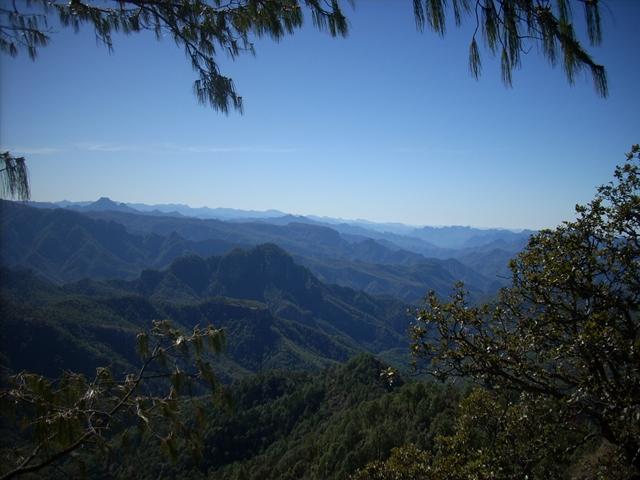 and the spectecular road climbing all those steep slopes and mountains. A new highway is going to be built at the moment, with a lot of technical effort of course. More than 40 bridges and 40 tunnels have to be constructed. Therefore there is still a certain amount of trucks on the road, but they are also slow...;)) Despite the mountainous landscape and the busy road we nevertheles found every day a good camping sport for the night. The temperatures went down to freezing during the night. As we reached the highlands, the country got more dry. With some cattle ranches in between. Durango itself is famous as a film location for several Hollywood- and mexican movies. But for me it is not that interesting. As wqe continued we had rain again. And we even stayed for one day in Nombre de Dios because it was raining so hard.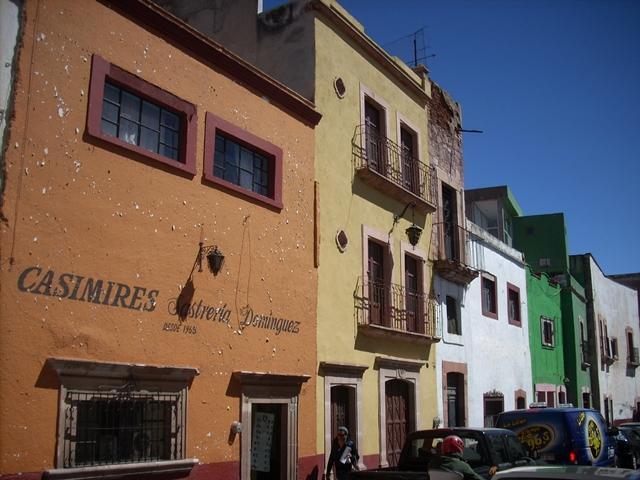 We then reached Zacatecas at an elevation of 2.500, the capital of the province of the same name. We stay in a hostal just beside the main cathedral, in the heart of the old town for 11 euro! Zacatecas is a really great town in spanish coloníal style. I always feel like being in Spain or Italy. It is that nice that we stayed here for 3 days. Before heading south again...